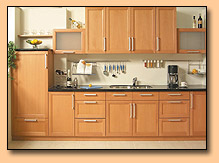 About Us
The Grace Park International (GPI) Group is a manufacturer of building materials such as kitchen systems, bathroom cabinets, wardrobes, louver and interior doors, as well as furniture for the home and office for both the international as well as the domestic market. Its operations consist of three wood working facilities Metro Manila, Philippines, and a fourth facility producing particleboards located just outside of Metro Manila. The group employs over 1000 people.
Each of the four plants has its own distinct product line of wood-based building materials and furniture. The facilities of these plants have been designed to complement each other to achieve a higher level of efficiency and production capacity.
GPI started operations in 1956 as a producer of lumber and wooden packaging materials. The business eventually increased its range of products to include louver doors, interior doors, wardrobe doors, mouldings, jambs, wooden garden products and other wood related materials with USA, Europe and Australia as its main market. In 1988, GPI further expanded its operations by setting up a new factory to produce and export modular kitchen systems, closet systems and bathroom cabinets. Today, GPI has become a major supplier to The Home Depot, the world's largest DIY store.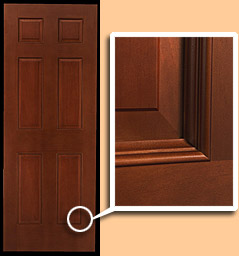 The group further expanded into a third woodworking factory in 1991 with the primary purpose of manu- facturing home and office furniture. This undertaking was done in joint venture with IKEA of Sweden, the largest furniture retailer in the world. As a result, GPI boasts of having one of the most efficient, highly automated and environmentally friendly factories in the region. GPI currently supplies the requirements of some of the biggest furniture retail and distribution groups in the world.
Over the last few years, GPI has started to offer its' export quality products into the Philippine market, becoming the biggest domestic kitchen, closet and bathroom cabinet manufacturer. It has moved aggressively into the local market for home and office furniture and is making its presence felt likewise in the institutional market as GPI is now actively involved in contract manufacturing for major condominiums, hotels, and schools both internationally and domestically.